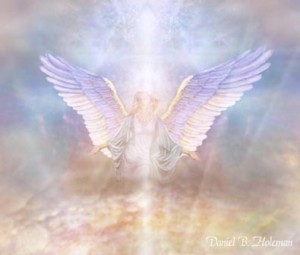 Channeled Readings and Guidance
Mediumship Services to Connect with the "Other Side"
Channeled Guidance
Life is a journey of the body, mind and spirit, and we all need some guidance from time to time on that journey. Channeling sessions are a way to receive very special guidance from the beings of light who watch over you in your life – your guides. Wendy is able to connect with these beings and bring through the information that they would like to pass along to you.
You will discover the great love and caring that the Higher worlds have for you, and through their messages, that they know exactly what you need to hear – right now. Guides understand and support you like no others. They are not caught in our limited perspective, and are wise, loving, compassionate, supportive and above all, empowering. They will shed a new light on life's struggles, whether it is in the realm of relationships, work, creative blockages, heartaches or trauma. The insight and wisdom that they impart can put you back on your highest path and open doors to ever expanding, joy filled possibilities.
Mediumship Sessions
Are you suffering from the loss of connection with your departed loved ones? Mediumship sessions help you to connect with your loved ones who have passed on.
Being able to reconnect with those who are no longer with us in body is a wonderful source of deep healing. Much suffering is caused by not knowing what has happened and what is happening to those who have died. The unanswered questions, the fears and pain of loss are all addressed and released when this connection and communication takes place. Love and compassion is always available, and spirit offers healing, guidance and wisdom to those who have been left behind in the physical world.
All Channeling and Mediumship sessions are available either "In Person" or "At a Distance".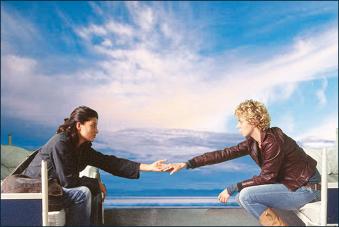 In Person Sessions
These take place in Wendy's comfortable home office, or at an arranged location when she is traveling.
Contact Wendy either via email or by phone (415) 786-2983.
Distance Sessions
Because Wendy works with people from all over the world, it isn't always possible to have an in person session. For that reason, she offers her work remotely. She can easily connect to her guides and give you channeled wisdom and guidance from any distance at the physical, emotional, mental and spiritual levels, as well as connecting to those who are no longer on the physical plane.
These sessions can be arranged to take place over Skype or via telephone.
Rates:
Rates for Public:
30 minutes: 1 session $100.00 USD, or $120.00 CAD
60 minutes: 1 session $185.00 USD or$195.00 CAD
90 minutes: 1 session $225.00 USD or $250.00 CAD
Rates for Students:
30 minutes: 1 session $80.00 USD, or $95.00 CAD
60 minutes: 1 session $145.00 USD or$165.00 CAD
90 minutes: 1 session $185.00 USD or $195.00 CAD