Radiance Self-Exciting and Solar Radiance
Audio & Online Course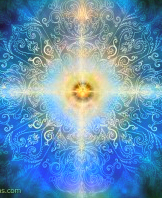 Join Wendy Lang and Caroline Kimoto for this exciting upcoming meditation series. By purchasing the course through Wendy Lang and Empty Mountain you will be a part of the virtual classroom, with live meditations, Q&A and recordings which will be available going forward via YouTube.
Learn about the RADIANCE SELF-EXCITING course by clicking here.
There are four audio volumes in the DaBen series, plus the Orin volume below. The course is over a 3 month period, with the final class being a recap. There is YouTube replay always available for catch up. There will be a total of seven webinars. The webinars will be 2 hours each and include: guidance specific to each volume; helpful pointers ; live meditation specific to each volume; plus time for Q&A.
Orin's Accompanying Course: SOLAR RADIANCE - BECOMING A MORE PERFECT LIGHT. This is an opportunity to enhance your experience with the addition of this 8 meditation series (Two meditation by Orin per volume). Read more about it here.
Webinar Class Times:
Usually Bi-Weekly, Monday Evenings from 6:30 to 8:30 PM
Webinar Dates for 2021:
Sept. 13, 27, Oct. 18, Nov. 1, 15, 29, Dec. 13