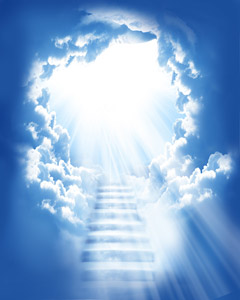 Doorways of Consciousness
We the Guides are here to assist you in opening the "Doors of Perception" into the higher realms. Wendy and Phillip will be working together to hold and transmit the frequencies of Awakening that will allow participants to connect with their highest source of love, light and truth.
Prerequisite: Connecting to and Channelling your Guides Level 1
A Greeting to You from the Guides' Realm
This next step for you is about improving and expanding upon your connection with your guides and with the realms of light. As you expand this connection, as you develop in your skill in reaching into these realms, you become that light, and you become the source of that light. You access the increasing potential that exists of that light and you come into alignment with your higher purpose. Much of the class will focus on bringing your attention to higher purpose, to awakening and consciously connecting to these light realms. As that connection continues to evolve and develop, increasingly all of your actions will come from the perspective of these realms of light.
This is always a completely new seminar!
The Guides are working with Wendy to prepare her for even more powerful energies that are coming through for this seminar. She will of course be working with Phillip, who has been transmitting wonderful energies into this world from his place in the realms of love and light. These are new frequencies that are becoming available for the Earth, and by working with them you will deepen and solidify your connections to the higher realms. During this seminar, Wendy and Phillip will be working together, to bring in these transformational energies and make them easy and fun for you to access. You are invited to come and be a part of this exploration and transformation of consciousness.
Some of what you can expect!
Strengthen your connection with your guide
Explore connecting to and channeling even higher beings
Bring your channeling skills to a new level
Access vast consciousness
Play in the higher realms of light
Wonderful new journeys!
We look forward to exploring these worlds together with you !