Amazing Ways to Awaken!
Upcoming Events 2023 - 2024
Free Intro to Light Body Meditation, Dec. 7th, 6:30 PT, Info & Link
Awakening Your Light Body Meditation Series begins Jan 8th Info
Channeling Your Guides I, Feb. 8 - 11, 2024 Info & Register
Mediumship Training, prerequisite, Sept. 5 - 8, 2024 Info & Register
Shamanic Chinese Medicine Practitioner Program 2023-2024 Info
Practitioner Training begins Sept 27 - Oct 1, 2023, Full Schedule
Shamanic Chinese Medicine Therapist Program 2023 - 24 Info
Graduate Channeling/Mediumship Students Practice Groups Sign Up
Nine Days of Transformation Available on Teachable Info and Sign Up
SEE SHAMANIC CHINESE MEDICINE FULL SCHEDULE HERE
SEE CHANNELING SERIES FULL SCHEDULE HERE
SEE AWAKENING YOUR LIGHT BODY FULL SCHEDULE HERE
Shamanic Chinese Medicine Series will be offered online for 2023-2024.
Empty Mountain has a wide variety of offerings, including Shamanic Chinese Medicine/Medical Qigong trainings and certification, Channeling Your Guides and Mediumship seminars, retreats, personal sessions, and most recently, Light Body meditation. Classes cater to the exploration of one's potential and unique gifts, whether for personal growth or professional development. The teachings are designed to be experiential, and there is an emphasis on developing groundedness and clarity through an integration of body, mind and spirit. You will also have the fun of meeting others who share the same journey.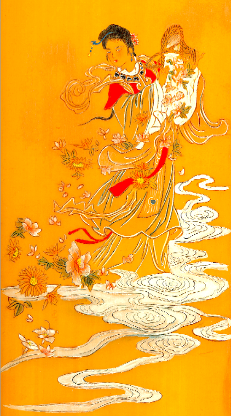 Our Medical Qigong Program expanded to become
ONLINE TRAINING!!!
2023-2024 Accepting Registration
For some time the Empty Mountain Medical Qigong Training has been moving more toward shamanism. There has been an emphasis on learning to develop extrasensory skills to read the energies of the patient at the physical, emotional, mental and spiritual levels. Shamanic Chinese Medicine is a balance of Traditional Chinese Medicine, Qigong Medicine and Shamanism.
Shamanic Chinese Medicine is the re-emergence of one of the most ancient healing practices on Earth. The "Wu" shaman used non-ordinary states of consciousness to perceive and interact with the spirit world in order to bring healing to physical, energetic, emotional and spiritual disorders. The ancient Wu were female. Later, men became Shamans and were call Wu Yi. The roots of Taoism and Chinese Medicine can be found in these primordial shamanic practices. To become a practitioner of this healing art, one must master and utilize the secret knowledge passed down from the Wu healers of ancient times.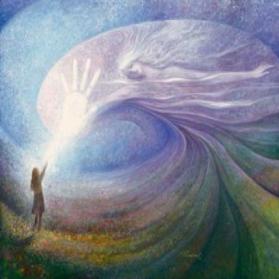 The Channeling and Mediumship seminars teach the student to contact their highest spiritual guides and teachers in order to receive support and guidance for themselves, and to be able to bring through wonderful messages of Divine love, light, wisdom and healing for others. These skills are brought together and expanded upon in the Space Transformation and Clearing Classes.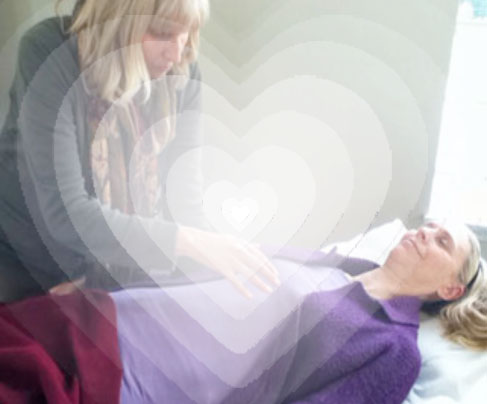 Wendy Lang offers sessions in Medical Qigong Therapy, Medical Qigong Soul Retrieval, Channeled Guidance and Mediumship, and Space Clearing. Her expertise comes from a 30 years background in Chinese Energetic Medicine, meditation and healing arts. Sessions are very powerful and people often have amazing and life changing experiences. Relax, you are in great hands when you have a session with Wendy.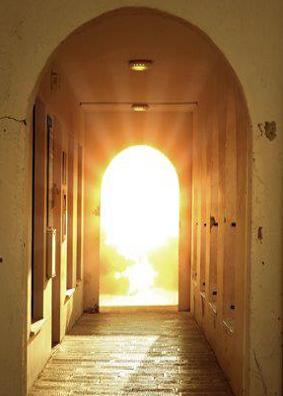 If you are having an issue with the place where you live or work, Wendy is an expert at clearing spaces of negative energies, entities and forces. Sometimes the energy and spirits of previous building occupants, the land's inhabitants, wandering ghosts, entities etc. are stuck in a location. These forces can all be cleared, the energies restored to harmony, lost souls assisted on their journey and dark forces tamed and/or sent into the light. An energetic house clearing has a wonderful affect on everyone in the space, improving health, vitality, relationships etc.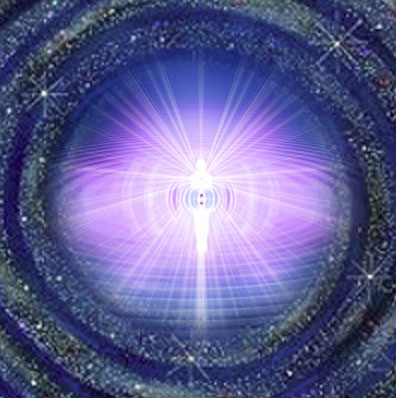 The Awakening Your Light Body courses offer a unique path of spiritual awakening, through experiential, progressive expansions of consciousness that assist you in directly knowing the truth of your being. This is an Orin and DaBen course series, developed by Sanaya Roman and Duane Packer, and the required foundational series for their advanced meditation teachings.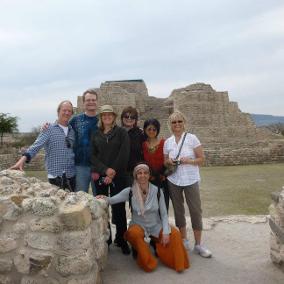 Empty Mountain has been offering retreats since 2007. These are fun adventures that can focus on Medical Qigong, Channeling or Light Body Meditation. Always a beautiful setting with a balance of work and play.
"Wendy is a truly a brilliant, heart centered teacher who embodies clear boundaries, non-judgment, acceptance, love, and trust. I came to Medical Qigong with questions for myself about how to better help others in their healing journey on a deeper level, intellectually understanding the process, but trying to figure out how to more fully embody it in my life. Wendy has such a powerful transmission of these teachings that I feel like I learned so much just by being in her presence (I think of her as my energetic role model). Over the course of studying Medical Qigong and Light Body meditation with Wendy, I have a deeper sense of self love, alignment, self acceptance, and trust. I speak up with greater confidence and clarity to use the amazing gifts I am learning, and I trust the unfolding, whatever that may be. I highly recommend anything at all that Wendy teaches, whether it is Medical Qigong, Light Body, Mediumship, or Channeling (I have taken them all from her), because she truly teaches you these invaluable skills in a way that allows you to walk out of the class not only able to practice them, but also feeling really excited about all of the ways you can use these skills on your path of service in the world."
Michele Collins Vergara, Four Branches Chinese Medicine Center
About theFree Clinic:"Incredible experience. Wendy's students are the salt of the earth. I personally experienced life changing results. So if you are hesitant, just remember you have nothing to lose and everything to gain. I am a practitioner of Acupuncture and found the students skilled, kind and compassionate."
Christina, Acupuncturist
"Studying Medical Qigong/Shamanic Chinese Medicine with Wendy has been such an incredible blessing on my path. The wisdom and knowledge that I have been receiving have been really supportive in cultivating my own energy as well as in integrating what I have already learned through other modalities in a way that I have never had before. The depth and wisdom of ancient science of Traditional Chinese Medicine is one of the most powerful tools I came across so far."
Oksana, Therapist
This course has been amazing . It is a successful balance of knowledge we need to know, along with lots of hands-on exeriential practice. Wendy has zero judgement and is a loving teacher that helps us all learn more! We can ask questions as needed and learn from each other. Gratitude for this opportunity!
Leila Asfour, Acupuncturist
"Such a valuable course! For a while I wondered what I'd got myself into, since there is such a vast amount of information available within the course. However, by the time I got to the final session, it really started to come together for me and I can tell how very much I've learned. It makes me feel excited to learn more of it - it's such priceless information! I'm really looking forward to incorporating these skills into my practice. And beyond all the knowledge presented in the books and the course, Wendy brings an additional level of wisdom, that she presents between the lines. She answers all of our questions and brings themes together in the most 'big picture" way possible."
Holly Wright, Energy Medicine Healer
"Wendy's mastery and ability to understand and teach Medical Qigong Therapy has no bounds. My practice tripled in size a few months into the Practitioner Training. Having access to this amazing knowledge allows us to end the disease process in the body. I am thrilled that Wendy is able to digest enormous amounts of information and teach it in a way that is easy to assimilate and apply to my work."
Patricia Barrett, Energy Medicine Specialist
Had a Great Experience? Let Others Know with a testimonial! Link here!
Empty Mountain was founded in 2004, in California, by Wendy Lang and Phillip Weber as a way to bring their teaching to a wider audience. Classes are currently offered in Vancouver, San Francisco Bay Area, and many other locations. Since Phillip Weber's passing in 2013, Wendy Lang has been committed to continuing the teaching of their transformational courses.
The name Empty Mountain reflects a way of Being. The empty mind is quiet, peaceful and receptive. Like an empty cup, it has room to learn, and to listen deeply into the heart of all things. The Mountain is solid, powerful, and rooted in the Earth. You can use the concept of Empty Mountain as a way to sit and meditate, as well as a way of being in the world - peaceful, powerful and present. We invite you join us and discover the Empty Mountain within.