Shamanic Chinese Medicine Free Clinics
"Incredible experience. Wendy's students are the salt of the earth. I personally experienced life changing results. So if you are hesitant, just remember you have nothing to lose and everything to gain. I am a practitioner of Acupuncture and found the students skilled, kind and compassionate."
Christina
2023 Schedule All Online
Register to receive amazing healings, free!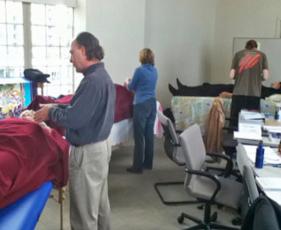 Everyone Welcome General Clinic
June 23, 24, and 25, 2023
-----------------------------------------------------------------
Therapist Neurology, Gynecology and Geriatrics Clinic
April 13 and 14, 2024
-----------------------------------------------------------------
Masters and Therapist Oncology Clinic
June 2 and 3, 2023
-----------------------------------------------------------------