Tuition and Deposits for Shamanic Chinese Medicine Practitioner,Therapist and Masters Trainings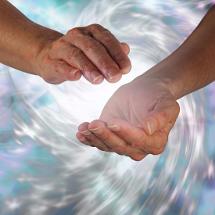 Full course tuition for each level is $3,870.00, whether you attend the whole course personally or do part by DVD. Taxes may apply.
Each seminar is $900.00 when attended individually and without commitment to the year-long program. Students who commit to the full year-long training will pay a tuition of $3200.00 ($800.00 per seminar), $295.00 for the Intuitive Arts weekend plus $375.00 for the clinic.
Students can agree to a payment plan of $800.00 per seminar and $375 for the clinic, making a $400.00 deposit which is applied to the fourth seminar.
You are gifted 5 days of seminar review without charge for each level of training you have completed and full access to review courses as TA upon completion of MSCM.
Vancouver Location: Stanley Park Pavilion
San Francisco Area Location: Emeryville
EMPTY MOUNTAIN LIGHT BODY MEDITATION