Wendy Lang and Caroline Kimoto
Light Body Awakening and RadianceSeries Teachers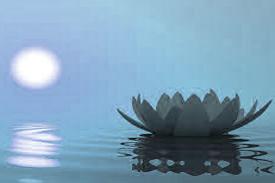 Wendy Lang and Caroline Kimoto have had an amazing time teaching the Awakening Series together for the past four years. Wendy is a member of the Seed and Discovery Groups and has been teaching Light Body since the 90's. Caroline began her Light Body journey about 7 years ago, and has devoured the teachings in a way that has led her to become very skilled, a great teacher, and beinginvited to be a member of the advanced Discovery Group.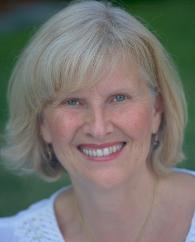 ABOUT WENDY LANG
Wendy Lang is a teacher of Light Body Meditation. She has been a student of Sanaya Roman and Duane Packer for almost 25 years and is a member of the Light Body Discovery and Seed Groups. She began teaching the Awaken Your Light Body course many years ago with her late partner, Phillip Weber. Since his passing from the physical realm, Phillip has been holding space between the dimensions, for all of Wendy's classes, and this allows the students to reach ever more expanded states of consciousness. Wendy also teaches Medical Qigong Trainings, Channeling Classes and has a private healing practice. Wendy has completed every Light Body course to date and attends all live sessions that are offered.
"I am excited to be offering you these Light Body meditation classes and sincerely hope that you take this opportunity to bring more love, light and transformation into your life". Wendy Lang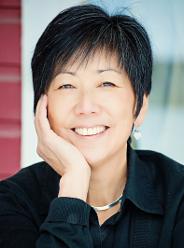 ABOUT CAROLINE KIMOTO
Caroline Kimoto was invited to co-teach the Awakening Your Light Body Series with Wendy Lang in 2017. Caroline is a member of the advanced Light Body Discovery Group and the Seed Group. She has been diligently (and joyfully) working with Light Body since 2014. She has enjoyed the live sessions in Oregon and hasn't missed one since she began! Caroline has Bachelor of Science degree in Human Kinetics and a Master of Arts degree in Exercise Physiology. She has been studying Medical Qigong (Chinese Energetic Medicine), as a student and teacher, for the past 10 years. She attained her master's certification in Medical Qigong through the International Institute of Medical Qigong in 2014.
"I know that Light Body is my highest path of spiritual growth and transformation. With practice I have consistently experienced greater joy, peace, vitality, physical ease, emotional flow, mental fluidity, and the ability to see and live life from a higher perspective." Caroline Kimoto
Wendy Lang and Caroline Kimoto are graduates of the Awakening Your Light Body course as developed by Da Ben and Orin, channeled by Duane Packer and Sanaya Roman, and are accredited teachers, teaching or sponsoring others in Awakening their Light Bodies based upon their understanding of it.
EMPTY MOUNTAIN LIGHT BODY MEDITATION